GEODETIX, INC.
1802 NE Loop 410 Suite 500
San Antonio, TX
78217-5214
USA

info@geodetix.com

Work Phone: (210) 829-8337
Fax: (210) 829-8068
Welcome to Geodetix, Inc.
*DIGITAL MAPPING* *GPS SURVEYS*
DO YOU NEED?
Precision aerial photography from state-of-the-art cameras?
Ground-fitting orthophotos for your own base maps?
Volumetric calculations for quarries or materials yards?

GPS surveys by truly knowledgeable people?
No-nonsense estimates and competitive pricing?
CHECK US OUT!
From land developers to industrial plant managers; from civil engineers and architects to environmental remediation specialists; from harbor managers to airport designers; we've provided professionals with the practical solutions they need.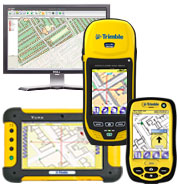 1st Order Trimble Survey Gear
WE'RE CONFIDENT our state-of-the-art equipment, up-to-date software, and highly experienced personnel can combine to provide the mapping or imagery service you need.
STATE-OF-THE-ART GPS CONTROL AND AERIAL PHOTOGRAPHY
We use only Trimble Dual-Frequency Geodetic GPS Receivers.
First-order receivers for First-Order survey accuracy!
Our work meets or exceeds national map accuracy standards!
We employ leading-edge Leica RC30 six-inch aerial cameras.
Even low altitude photos are free of motion distortion.
All cameras employed meet or exceed job specifications with USGS specs or better. Tell us YOUR requirements!